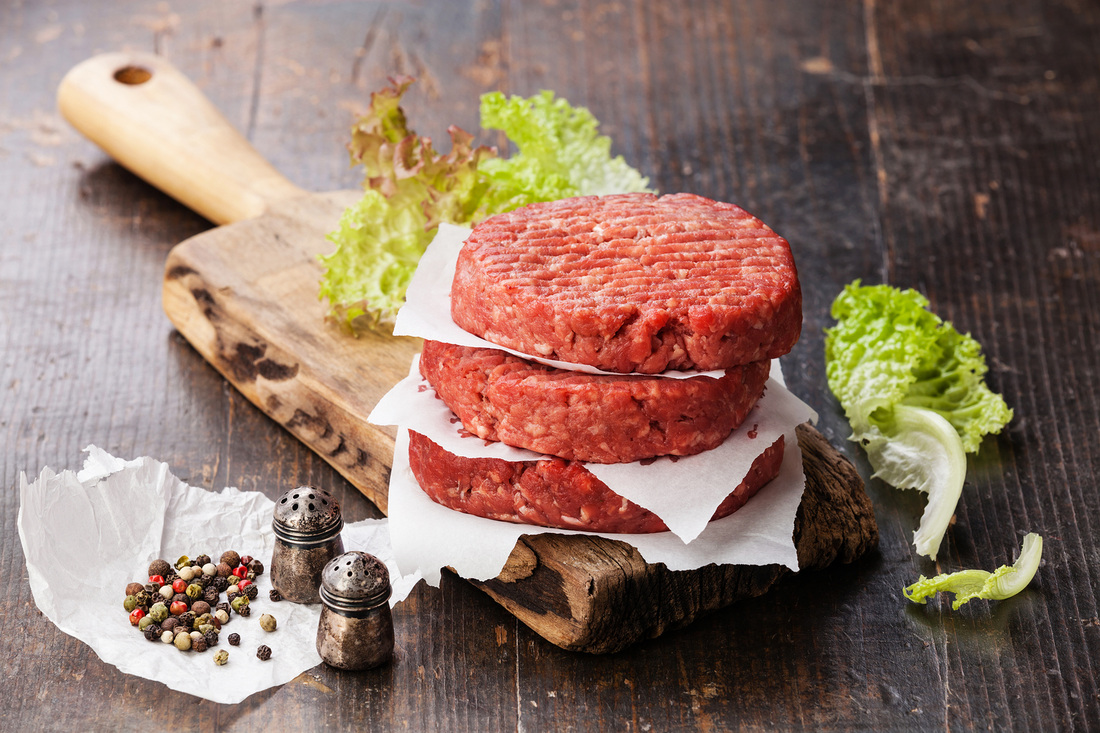 What is special about your beef?
We use a breed of cattle known as Japanese Black Wagyu. They are the breed responsible for Kobe beef and are renowned the world over for the eating quality of the beef they produce.

We imported these cattle ten years ago and are rearing them on our farm in the RIng of Gullion.

Our cattle are allowed to live stress free lives for twice as long as conventional beef. Calves remain with their mothers until at least nine months of age, the cattle are allowed remain outdoors free range, and they are grass fed.

The abattoir we use is in the same county and uses dry kill methods. Each side of beef is hung to dry age for 35 days.

The final beef is marbled with tiny flecks of fat throughout each cut and is a dark colour. It is tender, juicy and full of flavour.




Is there anyone else rearing Wagyu cattle?
The breed is very rare in Europe. We have been breeding the cattle for 10 years and selling breeding stock for that time to other farmers in Ireland, England and as far as Spain. So, it is starting to pick up, but by no means are there lots of farms of Wagyu in this part of the world!




Why did you decide to breed this animal?
We wanted to produce beef from our farm that we were proud of. Most of the breeds available to us were bred to increase the yield or amount of beef the animal produced with little regard to the eating quality. We decided to take control of the beef right the whole way from the farm to plate and try and improve the eating quality.

To do this, we had to start with the right breed of cattle.

Japan was not a beef eating country traditionally due to Buddhist influences. As such, the cattle were beasts of burden and were bred for stamina. This has led to them laying down lots of marbling or fat in the muscle as a quick energy source.

When Japan opened up to Western influences and started to consume beef, the farmers found that their cattle had this trait of marbling the beef and continued to select animals based on the amount of marbling they produced as a priority over yield.

Since Japanese Black Wagyu has been bred for so long to produce beef of the best eating quality, it was an easy choice to decide to start rearing them on our farm.
Do you do anything different or special with your cattle?
We do everything we can to minimise the stress felt by the cattle as stress leads to poor eating quality beef and not very much marbling.
Minimum handling


No premature weaning of calves


Cattle are fed in a way that allows them to grow naturally.


Free range.


Slaughter at 38 and older months of age instead of the conventional 16 months of age.


Hang the beef as a quarter on the bone for 35 days of dry ageing.
We have been breeding Japanese Black Wagyu cattle for ten years and have a herd size of around 130 in total. This is made up of 100% Wagyu and lesser percentages down to 50 %.




Do you cross the Wagyu with other breeds?
We have both 100 % full blood Wagyu cattle and we also cross the cattle with traditional breeds like Angus and continental breeds like Limousine. We only use 100% full blood Wagyu bulls when we cross the cattle.




Do you feed the cattle beer and massage them?
Beer and massage is something that is reported in the news. The cattle on our farm have been imported and are known as Japanese Black Wagyu. They are the breed responsible for Kobe beef; however we cannot call our beef Kobe beef as it has not been raised in Kobe in Japan.

We do not massage or feed them beer as it would be pointless to do so in Ireland. The reason the cattle have been fed beer in the past in Japan was to stimulate their appetite in the humid hot Japanese summer.

They were massaged to effectively prevent bedsores as in Japan the cattle are reared indoors and not allowed to move much. Our cattle are outdoors all year round.

We do believe that it is important that the cattle lead stress free lives. To achieve this, we allow them to remain outdoors and free range as much as possible. We fatten them on a grass based over an extended period of time instead of force feeding with grain. We handle them as little as possible.
Our farm is based in Co Armagh at the Ring of Gullion – an Area of Outstanding Natural Beauty.




Where are the cattle slaughtered?
We use a small abattoir in the same county as our farm. It is small enough to use dry kill methods. So instead of washing the carcass down with antiseptics as is the norm in conventional abattoirs, any dirt on the carcass is cut off by hand. This allows us to dry age the whole quarter for 35 days as the fat covering the beef has not been compromised by washing with antiseptic.




Marbling is the little flecks of almost liquid fat throughout the beef. It is put down by cattle that have led a stress free life and it is the best indicator that a steak will be of good eating quality before it is eaten.




Conventional beef is vacuum packed fairly soon after slaughter. This is known as wet ageing and leads to none of the moisture being lost from the beef so that the weight of the cut is higher.

Instead, we hang each quarter of the carcass for 35 days in a fridge where the temperature and humidity are carefully controlled. This allows the beef to 'dry'. The beef loses a lot of weight as the moisture evaporates. This in turn intensifies the flavour. Also, enzymes continually breakdown the beef leaving it more tender.




We dry age our beef for 35 days and then expertly butcher it, pack it and freeze it. Since we are maturing the beef to its optimum, we freeze it to stop any further maturation as the quality would begin to suffer.

Since our beef has been dry aged so long, and the water content is much lower than conventional beef, it freezes very well.

Also, since we freeze it rapidly (quicker than a domestic freezer could do), the ice crystals that form during freezing are small and cause no damage to the beef.




What is added to your burgers?
We add nothing to our burgers but 35 day dry age Irish Wagyu beef and a little salt – gluten free therefore. They are amazing and will eat better than conventional steak. They are very good with mature cheese.




Why do you turn such a quality product into burgers?
We are rearing the cattle and bringing the product right through to beef. As such, we have total control over traceability and it is easy for us. Our burgers contain nothing only dry aged Irish Wagyu beef and a little salt. As such, they are not like burgers as you know them. They are an exceptional eating experience and one we are proud of. We only hang and butcher one carcass at a time. As such the beef in our burgers comes from a single carcass. It truly is a premium product.




How do you cook Irish Wagyu Beef?
Roast – these should be cooked at 110 degrees for about 2.5 hours.

Steaks – let the steak come to room temperature, oil the steak, and cook for 3 minutes each side on a hot pan.

Burger – 4 minutes each side on a pan, or 4 minutes total if cooked on a grill that cooks top and bottom.

All our beef should be allowed to thaw before cooking on the top shelf of the fridge overnight.
I want to cook the steak tonight – will it be thawed?
While this is not ideal, to quickly thaw leave it out of the freezer and 2 hours before due to be cooked, place inside a sealed bag, and then into a basin of cold water.




What should I look for in good beef?
You should look for two things:

A dark colour – this indicates that the beef has been aged properly.

Marbling – this indicates that the beef will be juicy, tender and full of flavour.




No - all our beef is purchased through the website. We do free next day deliveries through our website
www.irishwagyu.com
to anywhere in the UK or Ireland. There is no minimum order, but to qualify for free delivery, you must order at least 2 kg.